Details
Title: You all must turn to plums!
Technique: Oil on Canvas
Year: 2006
Dimensions: 60 x 60 cm (H x W)


About the artwork
The square painting, into which a circular picture (tondo) has been painted, presents a plum in brilliant light against a blue sky. At the bottom of the earth there are other types of fruit (pear, apricot, gooseberries, currants, cherries) that seem to be looking up at the floating plum. Additional types of fruit are draped around the tondo, all of which frame the round picture with the plum. The painting has a custom-made model frame with gold leaf applications and is dated and signed on the back.

– Siegbert Hahn

Nature has a secret in it. It is the secret of life
Highlights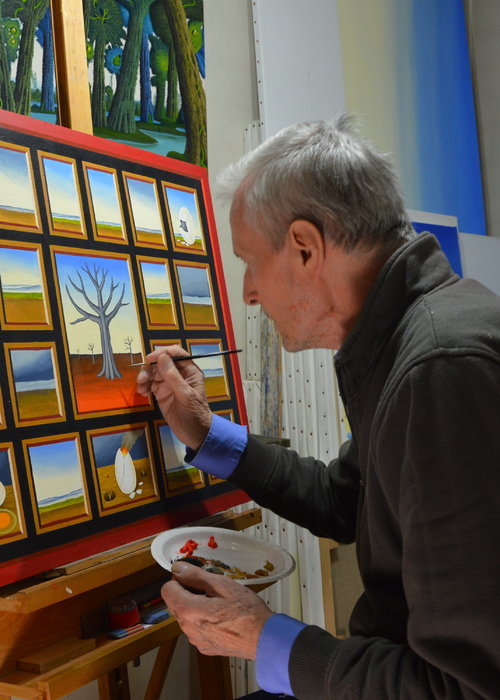 You all must turn to plums!
, 2006
by Siegbert Hahn, Germany
8.200,00 €
Details
Title: You all must turn to plums!
Technique: Oil on Canvas
Year: 2006
Dimensions: 60 x 60 cm (H x W)
1 in stock

Acquire this artwork
Call me back
Ask us a question

Certificate of authenticity
Free Shipping (EU) Delivery approx. 10 days
14-day right of withdrawal