Natura mystica
Die Bildwelt von Siegbert Hahn / Siegbert Hahn's World of Images
by Dr. Peter Guckel
Kunstband
125 colour reproductions. Two contributions.
Notes of the painter on his development as an artist, including some personal fotos. Biographical data, list of exhibitions and bibliography.
Text in English and German.
240 pages, art paper, hard cover 28 x 24 cm (H x W), 1650 g, 2001
ISBN 978-3-934233-02-7
Price: 39,- € (plus shipping)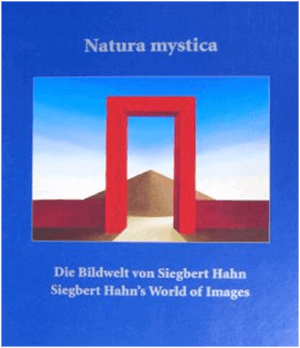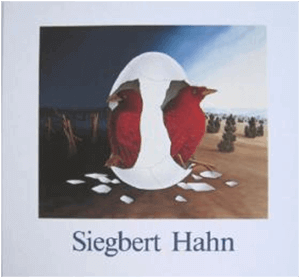 Siegbert Hahn
Oil paintings
from Dr. Peter Guckel
Catalog
Texts in German and English
22.5 x 24 cm (H x W), 610 g, 1988
Without ISBN
Price: 15,- € (plus shipping)
Catalogue of two exhibitions 1988 and 1989. With 37 colour reproductions. Three contributions introducing into the work. 108 pages, art paper, hard cover.

by Siegbert Hahn
Texts in German
64 pages, with eight coloured reproductions of
paintings and a short biography from Siegbert Hahn
17,1 x 12,3 cm (H x W), hard cover, chlorine-free paper, 171 g, 2009
ISBN: 978-3-934233-04-1
Price: 9,80 € (plus shipping)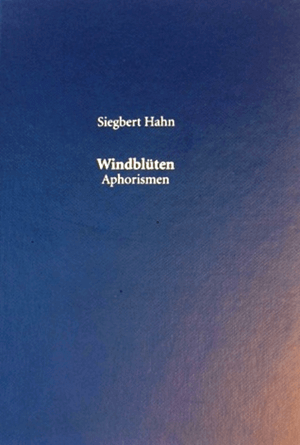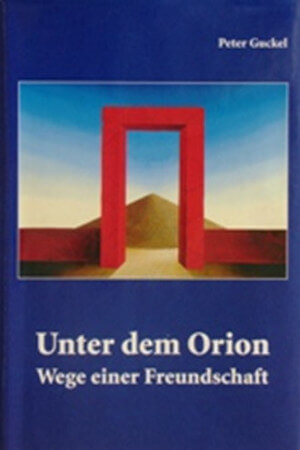 Unter dem Orion
Wege einer Freundschaft
with paintings from Siegbert Hahn
by Dr. Peter Guckel
Common biography of the painter and his friend.
Text in German.
650 pages, 16 colour reproductions, hard cover
23 x 15 cm (H x W), 1580 g,2000
ISBN 978-3-934233-00-3
Price: 24,- € (plus shipping)

The art postcards with reproductions from Siegbert Hahn's oil paintings represent a cross-section of his works from the years 1970 to 2011. For mailing, distributing, giving away, framing …
25 cards
16.7 x 12.2 cm (H x W)
10,- € (plus shipping)